Whoa, a new journey begins!
Our team is very excited to start a new page (literally!) in MyChat history. Since we have received a lot of support from our foreign friends, and customers, we decided to start a blog in English.
What we are going to post here?
Everything we want 🙂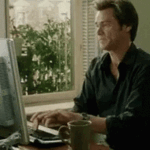 We will write about MyChat, rumors in the infosec community, our thoughts regarding cloud services, and our experience when using on-premise software. We will also continue reviewing public services estimating their impact on corporate security and data privacy.
This list is not completed, of course. There are a lot of happenings in the IT world and we do not want to miss a thing.
Stay with us, suggest your ideas, and comment with your thoughts.
Welcome to the MyChat blog!