"Why would I even need to chat via Wi-Fi without internet" you may ask.
We are surrounded by the internet at home, at work, and on the street via public Wi-Fi. It is hard to imagine our everyday life without it. We read the news on the internet, and we pay for things using our devices.
There are places where the internet is bad or absent at all. There are also situations when due to some technical issues there can be outages or other unpleasant things.
But today we want to tell about situations where the absence of the internet is a security measure.
In the corporate world, they have a completely different vision of how the communication between employees should perform:
no third-party interference which means no services that have public servers (Telegram, Viber, WhatsApp, Slack, etc.);
work process tracking;
authorization control;
ability to work without an internet connection (LAN networking).
How to chat via Wi-fi using on-premise software?
Since public messengers and cloud services can't provide necessary data privacy for user data, there is on-premise software.
The name "on-premise" speaks for itself. It means that a program of this kind works only within the company's local network — no external connection to the internet.
Such software usually has a set of all the required tools for a convenient work process: instant messaging, file transfer, voice, and video calls (yes, it works over LAN too), etc.
Also, it does not mean that you can only chat with coworkers sitting at your work desk.
In MyChat, you can never miss your messages as the application is available for mobile platforms — Android: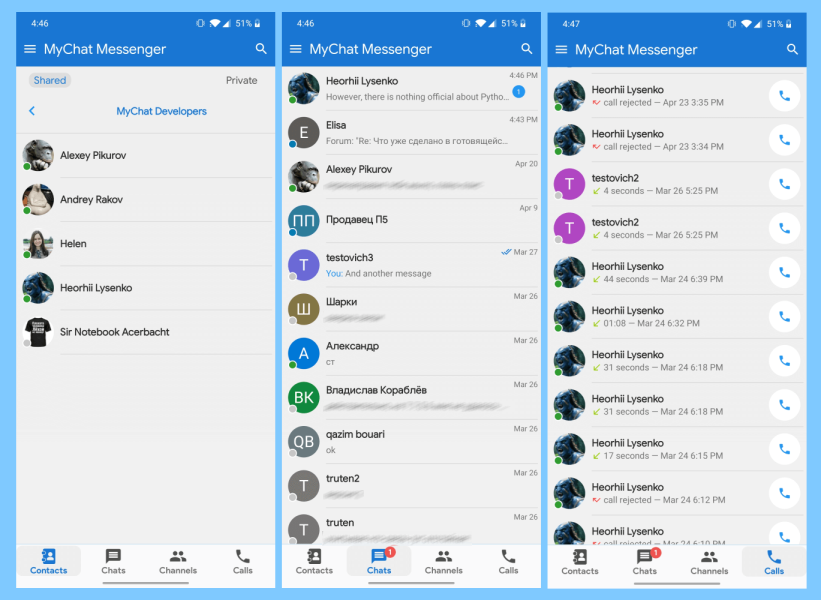 and iOS: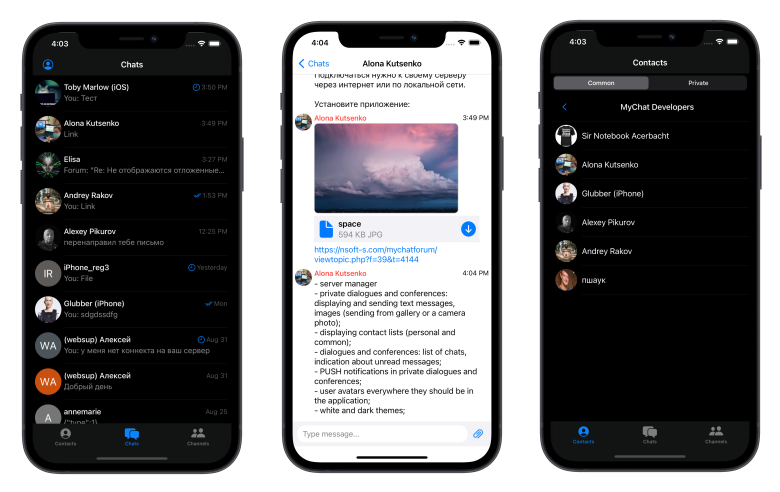 Thus, whenever you need to leave your desk to go grab some coffee, you won't be afraid to miss important messages as desktop and mobile applications are receiving messages simultaneously.
All the tools (including PUSH notifications) work both over the internet and in a local Wi-Fi network.
Helpful links:
MyChat on computer + smartphone simultaneously
Configuring MyChat to work via the internet