Sometimes the team video meeting is so good you want to save it to watch again 🙂
Relatable? Then this article is for you.
We need to record voice or video calls to revise them later. It is convenient as you do not need to ask the person to repeat things or write important things down chaotically.
Privacy measures
People you call should be aware that your conversation might be recorded. Some services provide a pop-up message that notifies people about this.
In MyChat corporate messenger, everything is controlled by Rights. If a company does not want its employees to use some features, an administrator performs a couple of clicks on the self-hosted server, and voila!

As a result, if the feature is available in your MyChat Client, then be ready to be recorded in some of the calls.
Perhaps, we will make a notification in addition to rights, but for now, you better behave nicely each time someone calls you 🙂
Moreover, working with an own on-premise server allows performing calls securely, without third-party interference.
How to record a video meeting in MyChat?
It is simple as it is. Just press a record button during a voice or video call: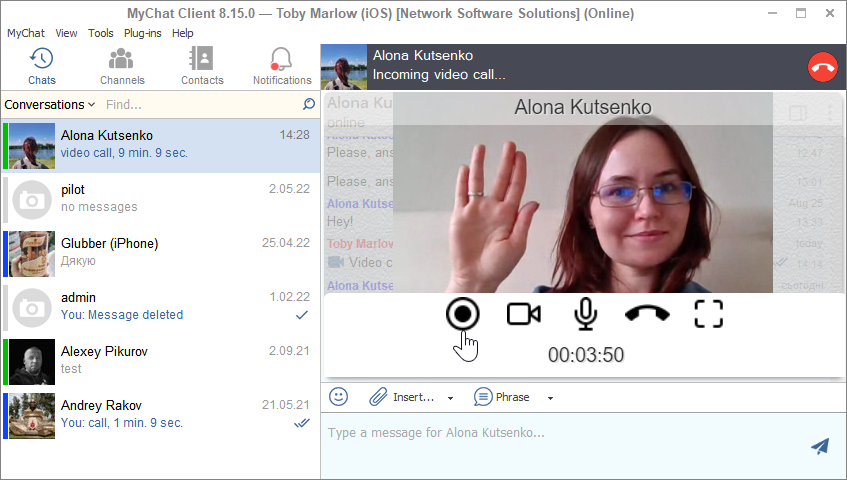 By the way, if you want to record each call, go to the MyChat Client setting, select "Media calls", and check the box "Recording media calls". The recording starts immediately after a person answers a call.
You do not have to search for a folder with records — type the command "records" in the console and you instantly jump there: