No need in storing tons of paper on the shelves.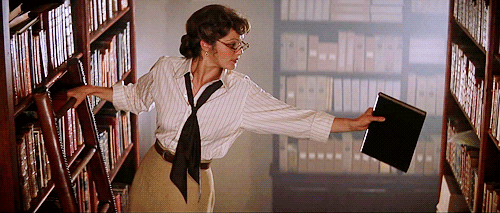 Nowadays companies switch to more convenient means to share information.
A properly structured knowledge base is a perfect place for new teammates who can view shared content and learn about others' experiences.
What can you do with a knowledge base in the office?
publish text or video guides;
update agenda;
store document templates;
upload photos from corporate parties;
postcode templates (for developers).

A knowledge base is a helpful and flexible tool that helps to improve the informational field of a company's corporate environment.
MyChat software for instant messaging includes a tool called the internal forum (intranet) that can be also used as a knowledge base. Why "internal"? The information shared in such software is not publicly available to other people.
The easiest way to open it is via MyChat Alternative Client, Tools section, or via the regular MyChat Client menu: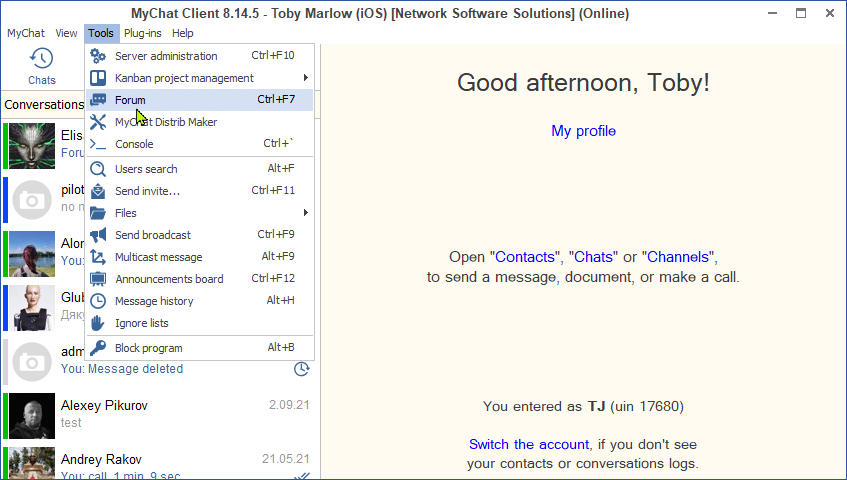 You can open the internal knowledge base in a browser or directly in the MyChat Alternative Client version: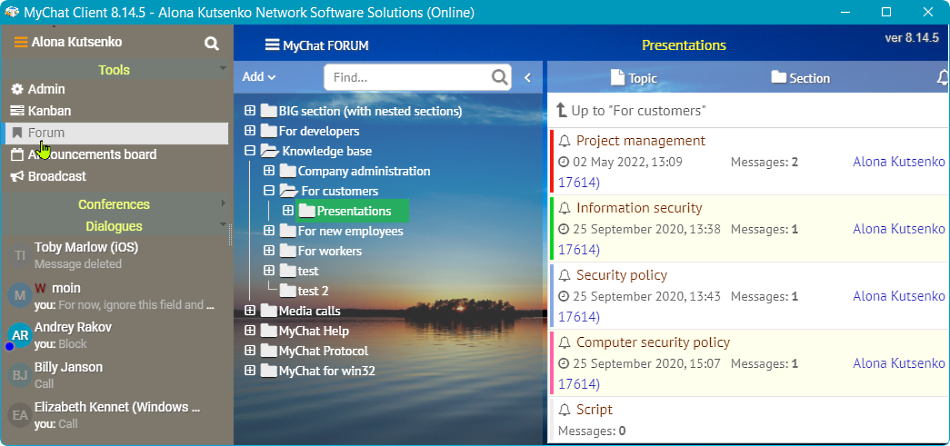 All the information is carefully sorted in a convenient tree-like list. An admin can form this list according to the company's needs.
Working with MyChat knowledge base
There is nothing difficult about managing MyChat's internal knowledge base.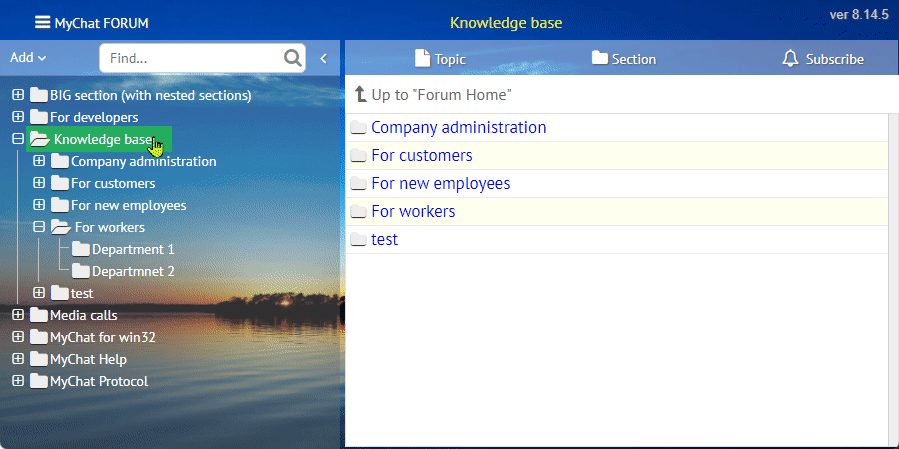 Users create topics in the same way, but in this case, it is possible to add a color marker: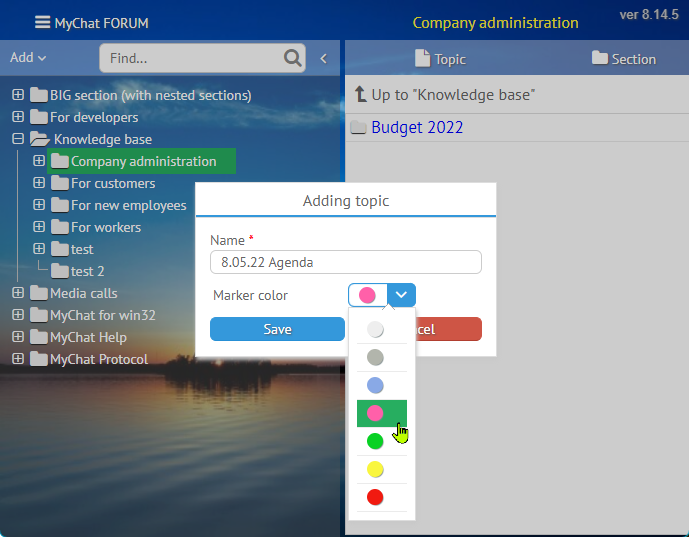 There is a simple text editor for making your information more pleasant to the eye.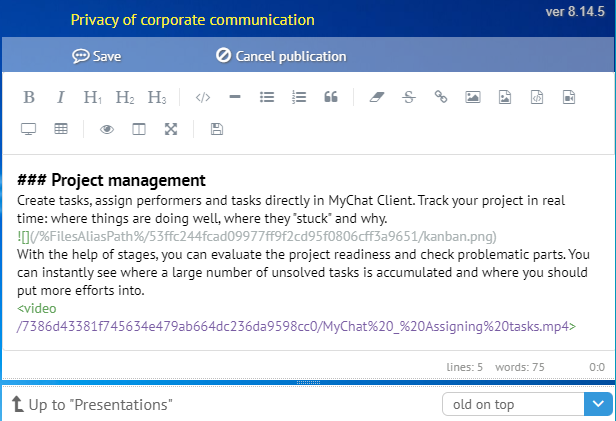 You can attach images, links, videos, and code. The information should look comprehensive for employees, especially for newcomers. To check the final result hit the "Create preview" button: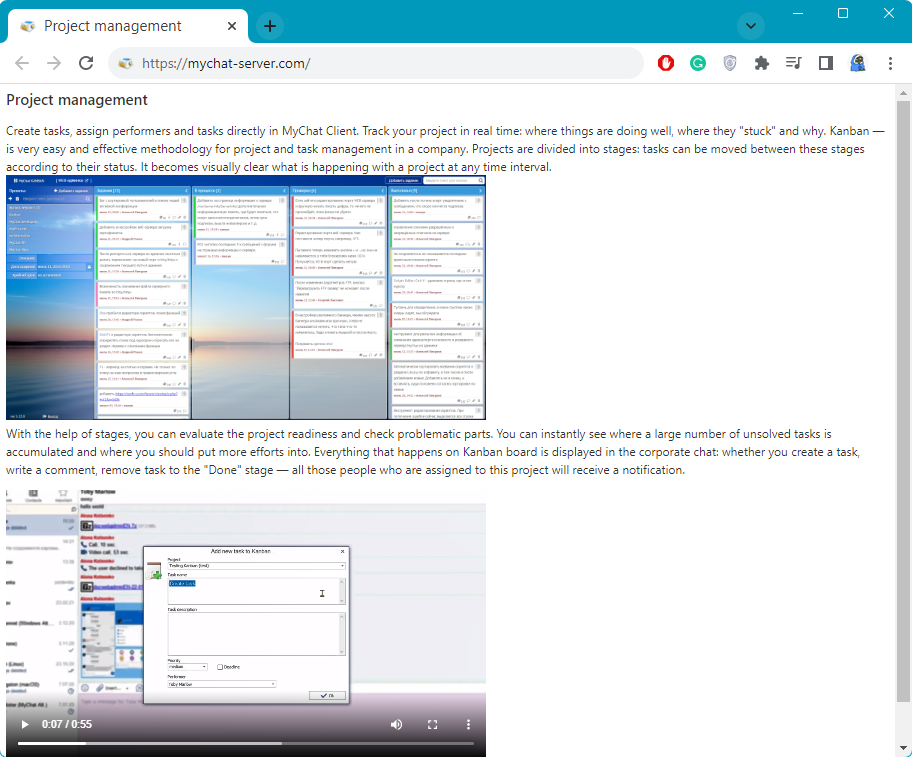 Access to MyChat internal forum is managed on Admin Panel. The administrator and the company's security department (if any) decide who is allowed to use certain features.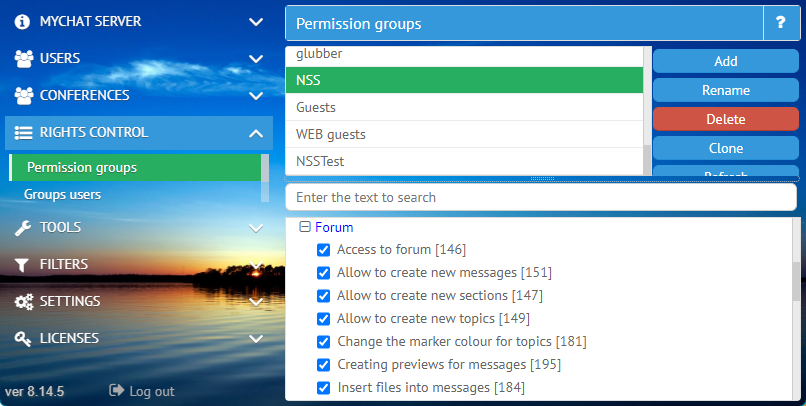 If users have access, they can subscribe to topics or sections that are relevant to them.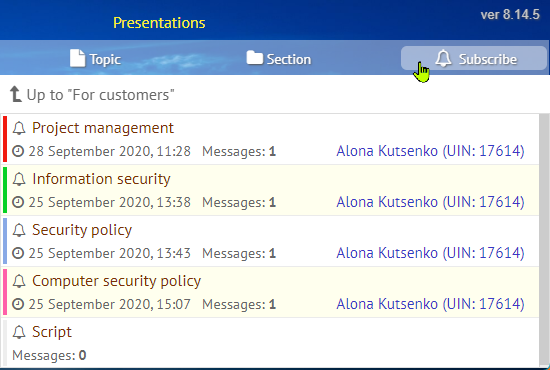 The admin can manage subscribers on MyChat Server Admin Panel. It is even possible to subscribe a whole group of people to any of the sections or topics.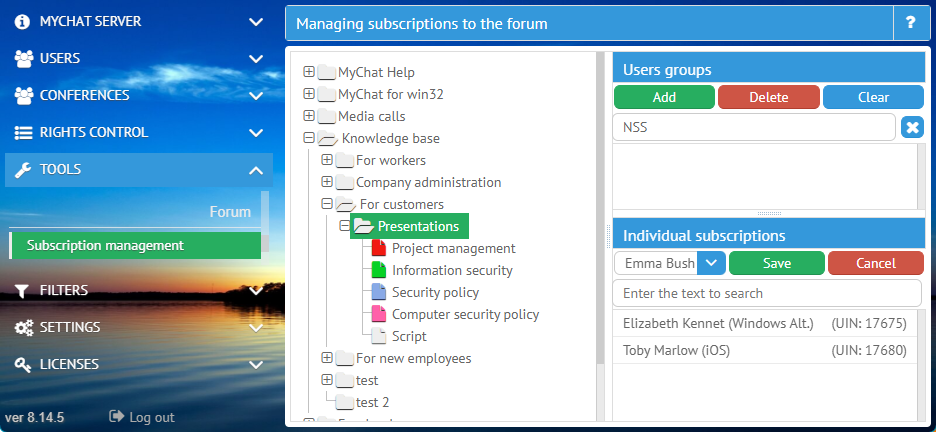 A user receives a notification about each change made on the forum section or topic he subscribed to directly in the chat.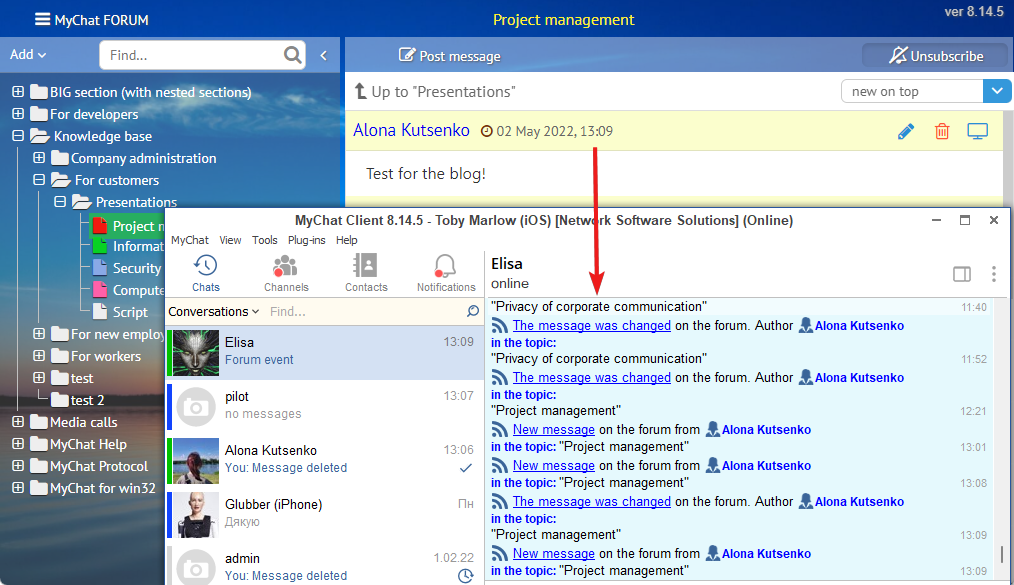 ---
An internal base is a convenient and secure tool for sharing documents and other files between employees for educational purposes.