It is easy to set up a secure communication environment within a company. You choose software that is able to work in a local network independently from online services, do some research about private measures that are suitable for your team, and voilà — you do not have to worry about your sensitive data.
How to configure a chat for team collaboration?
But what if your organization still needs an internet connection?
Remote work, online support, and connection with customers — these options require external connections.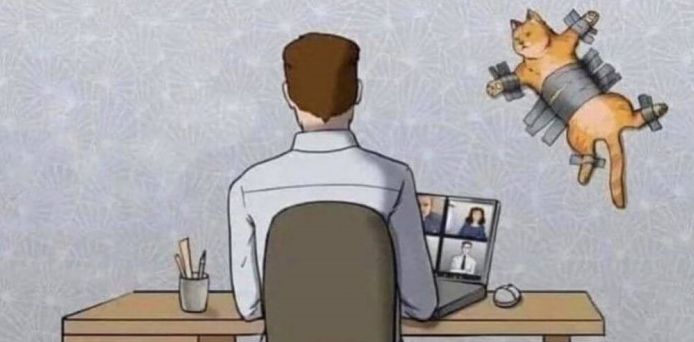 Nothing's safe on the Internet, but there are some exception 😉
MyChat — a self-hosted corporate software with its own server, means that this program can work both on LAN and over the Internet.
MyChat has so many helpful tools and features that it may be scary for some people when they first see it 🙂
The best thing is that you can disable some features to not confuse your team, and work only with those tools that are essential.
Back to our task: how to stay connected with business partners, or customers without using third-party unreliable services?
There are so many apps and services, and people usually use more than one program for various purposes. Even the business world has no standard for communication. Zoom for calls, Asana for tasks, Slack for messages — real chaos. But sometimes, there are cases, when you need to speak to a person, but he or she does not have the program you use.
In MyChat, we added the option to communicate in the same program without forcing another person to install it.
This feature is simple and can save your and your business partner time. All you have to do is to send an invitation via MyChat Client to one or more people. You can the invitation directly to an email or to any other application where the person is available.
The chat room for you and other participants(s) is hidden from other registered users on the server. Nobody can interrupt your private conversation — this is the privilege of on-premise messaging because you control every action on the server.
The person clicks on the invitation and instantly opens the dialogue in a browser.
No installation, no public explosion — everything is done for convenient business secure communication!
---
Helpful links