Kanban board is a tool to manage projects and tasks professionally.
The convenience is that you can see a workflow in one place. You probably saw something that looks like this: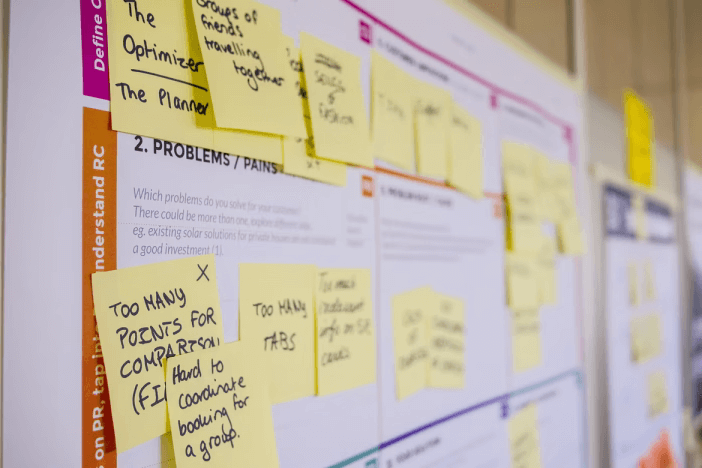 Kinda messy, right? The stickers can fall off, and you must get up each time to make changes to the board. Not suitable for productiveness.
However, we live in the era of digitalization, and we no longer need to suffer like this.
MyChat project management
On-premise messenger MyChat provides a set of helpful collaboration tools and one of which is Kanban for tasks and projects.
There are two ways to access this tool when working with MyChat: via MyChat Client for Windows menu item that opens Kanban board in a browser, or directly in MyChat Client Alternative: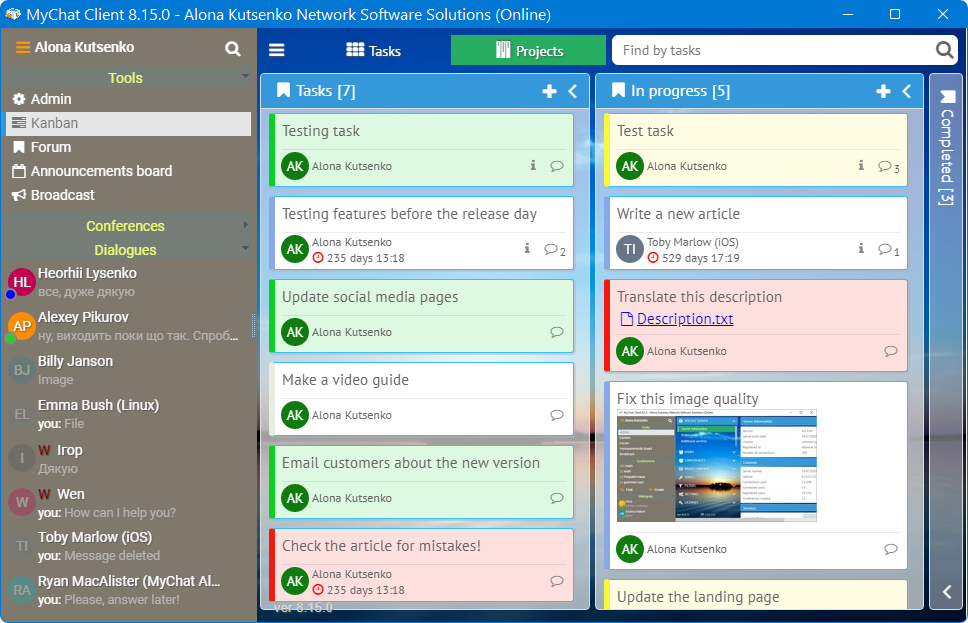 What can you do on the MyChat Kanban board?
Create projects;
assign tasks for other users;
track task's state (in progress, complete, etc.);
set up deadlines and importance;
write comments on tasks;
attach files to tasks.
You do not have to open the board to assign a task each time — it is possible to do this in MyChat Client. Moreover, you can create the task for a specific user directly from a private dialogue.
Project management is also easy as it is. When you take the task or complete it, simply drag it to another relevant stage:
---
Helpful links
Access to MyChat Kanban board — updated permissions and rules.