As people who live in a country that is going through a lot right now, we dare to continue sharing our experience with the various challenges the war forces us into.
We have already described our life during the first months of a russian full-scale war against Ukraine in the post below:
But each day with a crazy neighbor does not let us slack. We have to adapt and sometimes improvise: workplaces in shelters or home corridors, safe means of communication during cyber attacks, etc.
Currently, our main challenge is power outages — a result of severe bombings. To reduce the load on the power grid, the government has provided an emergency shutdown.
From time to time, we stay without light for up to 4 hours. Even more, sometimes — it depends.
How to deal with frequent power outages?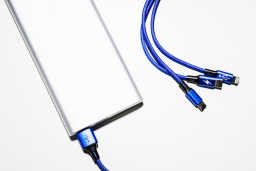 First, we need to store as much power as possible: generators, power banks, batteries (including solar ones), etc.
Generators are quite loud, which is why they are mostly used in private sectors and public services. A couple of decent power banks help keep devices such are phones, tablets, or even laptops in stable working condition.
Secondly, during the outage, we try to reduce stored power usage by not using tools that are not vitally important for our life and work. We even choose apps carefully, because some of them may drain the battery fast. An application must be able to work without the internet and be merciful to power consumption.
Business chat during an internet outage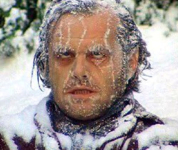 Thirdly, winter is coming, so it's time to think of additional sources of warmth. It can be regular blankets or heated blankets that do not require too much power, surprisingly 🙂
A bottle with hot water under the blanket can also provide warmth for a good couple of hours — tested and approved. Also, it is necessary to check a house or apartment if there are any holes where a cold wind can get into.
Fourthly, keep some snacks in case you didn't have time to prepare a meal. A good snack can keep you warm and energetic which is important for productivity in complicated conditions.
Share your ideas and lifehacks, we will gladly review them 🙂
Stay safe!