Proprietary software is not always about money.
When we talk about corporate self-hosted software people usually think about over-priced plans and programs with complicated and "strict" interfaces.
Partially it's true. The thing is that instant messaging at work is not the same as messaging with friends. It requires more control over data shared in a company network as no sensitive or confidential information should end up in public access.
To provide all the necessary privacy measures developers have to add a lot of features that may seem a little bit more complicated than those in public messengers.
Yes, usually such software is chargeable as developers not only develop but provide support for their users, so this condition is reasonable.
However, some vendors provide free versions, and it does not mean that the program is worse than its commercial version.
MyChat — an internal chat for secure communication
For example, MyChat corporate messenger has both commercial and free versions.
The differences between them are not significant; the application is fully functioning.
Free MyChat provides all the necessary tools that are essential for a secure work process: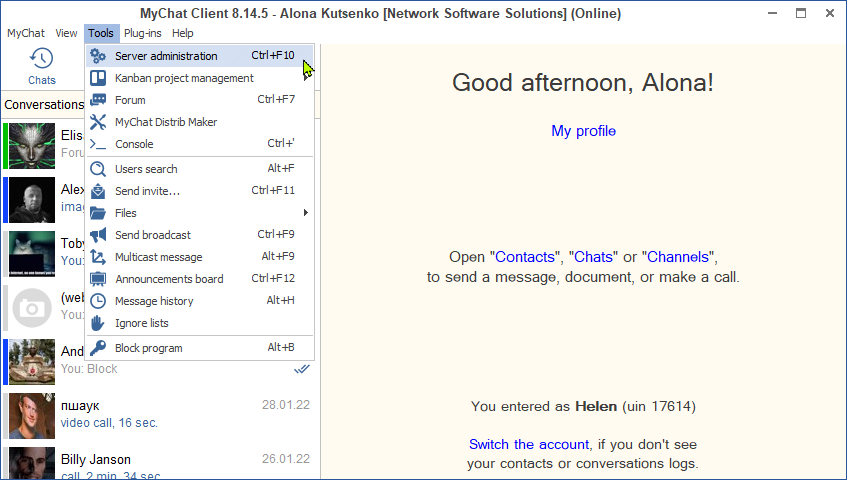 These features work both in a local network and over the internet.
To work with the internal office chat system, you need to install MyChat Server, and this information should not scare you 🙂 The program is ready to work right after installation. The Administration Panel works in a browser. All the settings and tools are sorted by their purposes.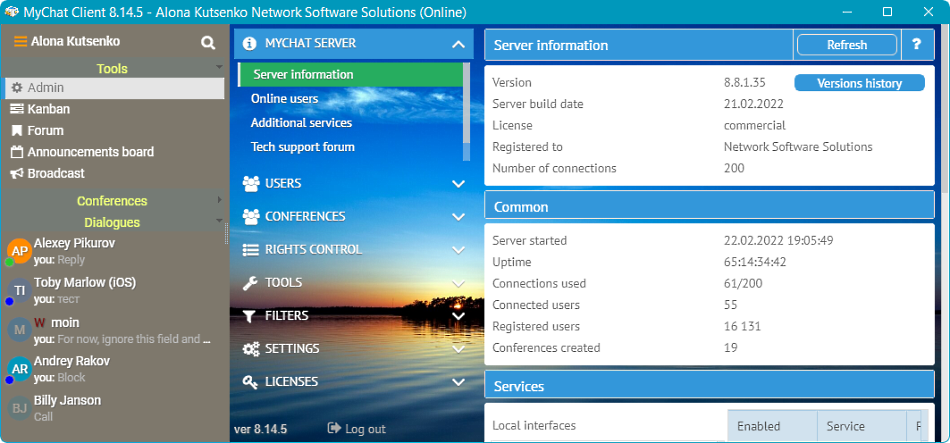 Each company has its own needs, but MyChat is flexible enough to meet all the requirements.
You can always peek into the Help for additional settings details. Or ask our team on the official forum — we are always ready to help!
The internal chat application and the server are available on the download page.