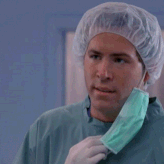 Do you use WhatsApp or a similar app for sharing business-related messages? The fact that the company is under Meta's control is already a red flag. Numerous serious scandals, lawsuits, and admitted data beaches only decreased users' trust but did not make them refuse to use Facebook products.
Yes, it is simple to download one of the most popular apps that are used by so many people. Instant messaging, and media calls — the key features are provided, what else is needed?
Well, if you trade privacy for simplicity be ready to pay the price sooner or later. When something happens, Meta representatives will only say sorry, as always.
What are WhatsApp's disadvantages that do not let it be a business app?
Public servers. Your confidential business information in WhatsApp may ends up on third-party resources or becomes unavailable due to a lack of security measures, cyber-attacks, or technical outage;
no data control. Group chats are chaotic, and users miss important messages;
no user management. Moderation tools are absent. No option to separate personal contacts from business ones;
depends on the internet connection and its quality.
How to choose a secure application for business collaboration?
Do not be afraid to make a little research. There is a lot of software on the market with reviews and verified vendors.
Define your needs. Is it should work only on a local network, or over the internet too?
Perhaps, you want to be able to assign tasks for your team? Or share your business experience among young employees by creating a knowledge base?
Also, search for the following features in an app: self-hosted option, (own server that only you can manage), user management, group chat with proper moderation, and access control.
Running a business is not an easy task. It's always about hardworking, sacrificing precious personal time, and dealing with different people. A proper and secure communication environment is one of the keys to keeping everything organized without chaos.