The battle between these two options never stops. The variety of software that we stumble upon on the internet is impressive. During the pandemic, we have successfully switched to remote thanks to all the possibilities that modern software includes.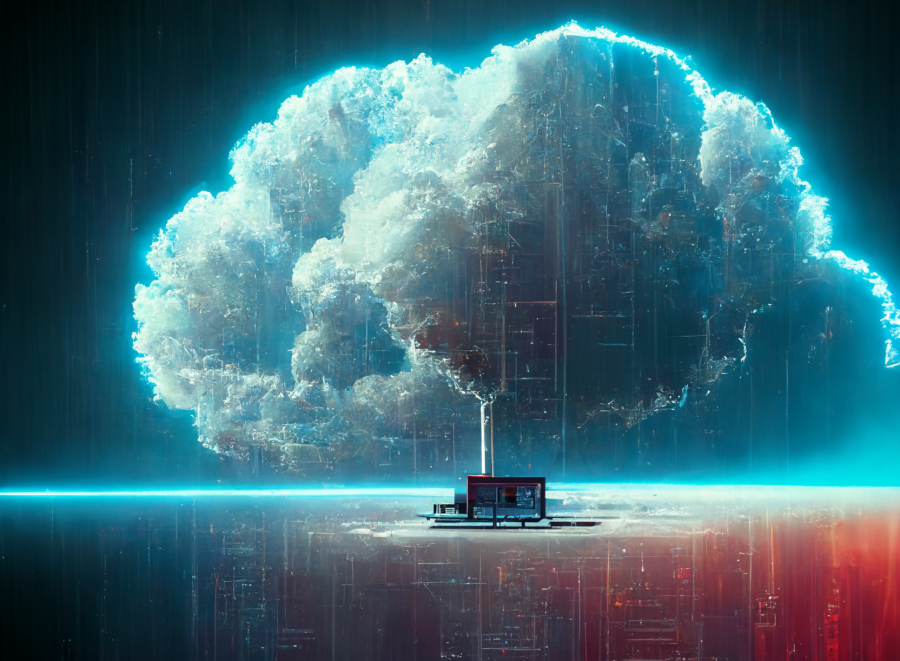 The differences between on-premise solutions and cloud services might be an advantage to one group of people and a disadvantage to another. However, both types improve every day so that an otherness line between them becomes less noticeable.
Here are some quick examples with explanations. We will compare the basic features of cloud services with a self-hosted messenger MyChat.
Technical requirements
Cloud does not require having the latest hardware on your device. However, a stable internet connection is a must. No internet — no deal.
MyChat works both over the internet and local networks. Its low technical requirements allow working on older desktops.
Pricing
When choosing a cloud service, you only pay for a number of people on your team. Pretty reasonable and relevant for small businesses with a limited budget.
Similar thing in on-prem MyChat, but you pay for concurrent online users. For example, your team might be 1000 people, and there can be only 500 online every day.
Updates
Cloud providers update their services according to their schedules. Yes, it is automatic and does not require the user's supervision, but sometimes it is not convenient and usually unpredictable.
Some on-premise solutions offer options to choose from. For example, in MyChat, you do not have to update if you do not want it. Your license stays with you forever, and it's up to you to decide whether you want to subscribe for updates or current features, and is more than enough for your tasks.
Privacy
The most controversial item. Some people firmly believe that the cloud is the best place to work because it is easier and the policy says that everything is secured. But one simple question ruins this ideology. Who manages servers for cloud services?
Working with on-premise software guarantees full control over any data you store on a local private server.
Simplicity
Indeed, cloud services are easy to access. Usually, you do not have to install everything.
And self-hosting, for some reason, is always looking scary with all these servers and numerous settings. It's partially true. But competitiveness is a good thing that motivates vendors to improve their products. Thus, software like MyChat is ready to work right after the installation. However, if your organization needs additional configuration for a certain task it is easy to set up everything on Admin Control Panel.
Accessibility
This requirement is also very essential for convenient work. If you can access your business chat on any device (desktop, phone, tablet, etc.), it saves a lot of time.
It does not matter if it is a cloud service or self-hosted software, a team should be able to work with it on any platform: Windows, Linux, macOS, iOS, Android, or WEB.