As providers of secure communication, we improve MyChat for Android every day to make it suitable for corporate organizations who care about privacy a lot.
We use MyChat on our mobile devices long enough to say with certainty that it is the most secure way of sharing sensitive data.
Deploying a messenger for the office
MyChat on Android is a part of MyChat corporate software: a self-hosted server and its clients.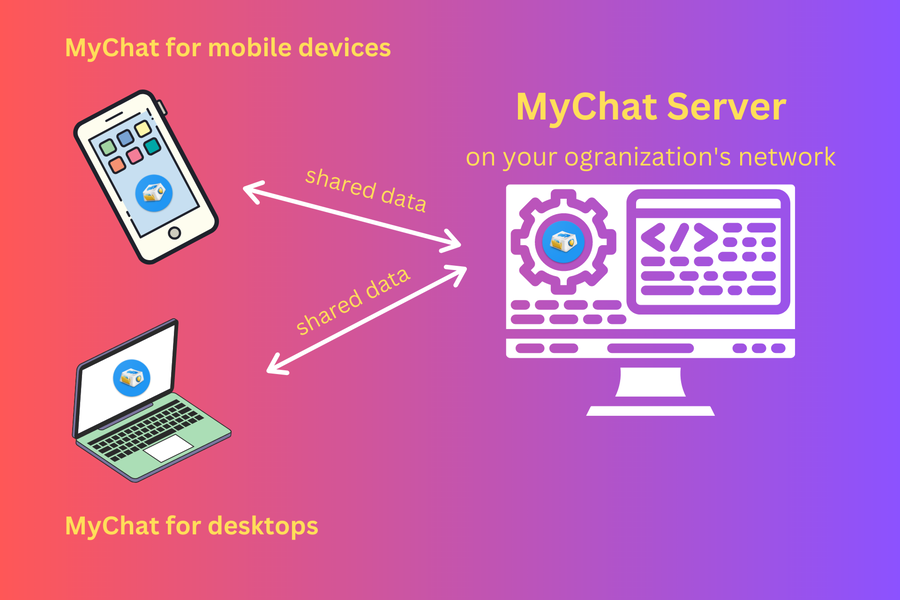 Clients can't work without the server. So if you want to deploy a self-hosted messenger in your network, the following steps are necessary:
Register or log in by using the parameters of your server and account. Usually, this procedure is done by a company's administrator. However, it is not hard, especially when following the guides 🙂
Also, no phone number is required, unlike other popular public messengers.
Done!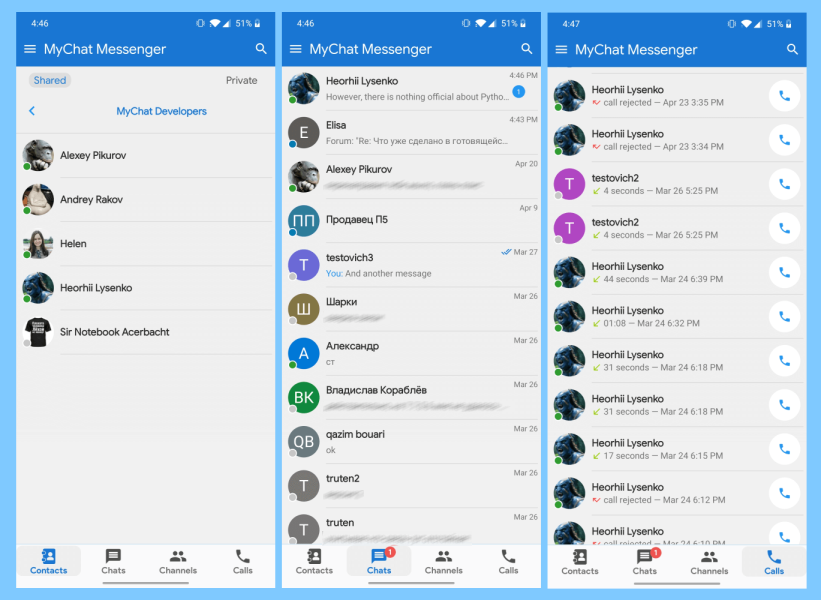 Notice! MyChat work both on LAN and over the internet — choose what is better for your company. As you are still in charge of a private server both options are secure and not risky.
Privacy measures for a corporate chat app
However, it is also important to provide internal rules for using corporate software, because we do not want to leak any data to competitors due to human factors, right? 🙂
In this case, the MyChat system of rights and permissions allows configuring and adding privacy measures according to organization requirements.
An Android client has a separate section of permissions. But you can also apply rules from other sections: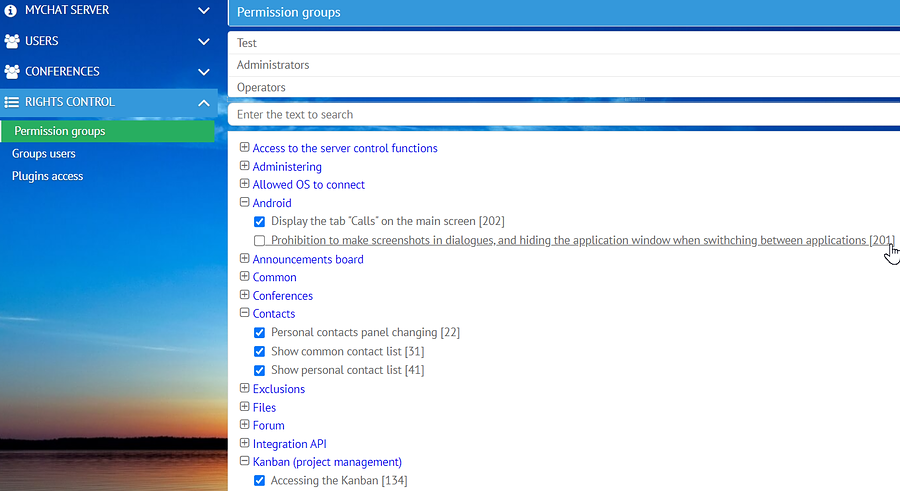 MyChat Client for devices based on Android OS provide a decent set of tools for convenient teamwork:
private dialogues and group conversations (or conferences);
voice and video calls;
voice conferences in conferences;
file sharing;
task management;
bulk messaging;
bulletin board.