Instant messaging and emailing are two competitors accompanying modern communication on different levels.
Despite the fact, that emailing is not the number one tool for communication, it is still an integral part of many many businesses.
According to statistics, the worldwide number of email users is still growing.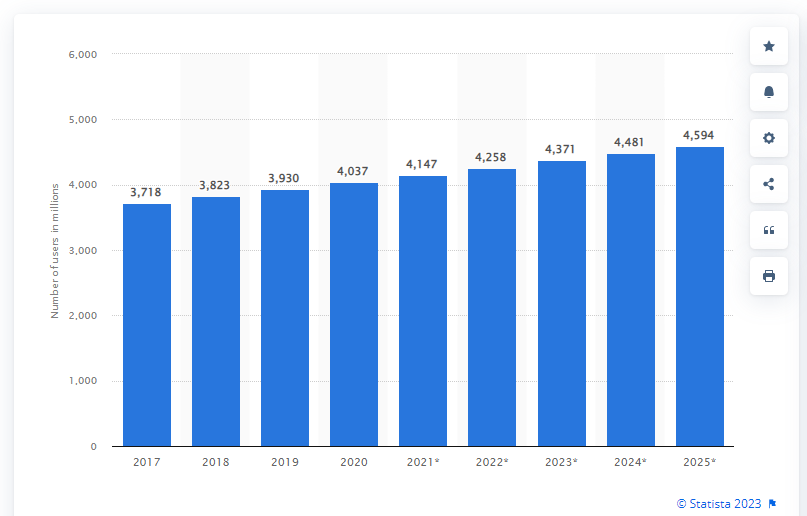 This fact leads us to assume that emailing is not going anywhere any time soon. However, we still have better alternatives for business communication.
1. Differences between instant messaging and email
Instant messaging perform via applications or online services that provide real-time data exchange.
An email is basically a digital form of a paper letter.
The main difference between them is time. When using instant messengers, you communicate in real time with a person: you can check their online status, a message read status, and react quickly as possible to occurred tasks or issues.
In email, it takes some time to send a letter, and usually, it depends on the provider: how fast a letter delivers to a recipient.
2. Pros and cons of email
Pros. Most email providers are free to use. You only need to register and know the recipient's email address. It is convenient when building serious business communication where each reply must be well-thought. In other words, you do not feel the pressure to answer immediately.
Cons. Email providers operate via the internet meaning that servers are public and potentially vulnerable. Spam messages are annoying and can contain malicious data. Sometimes emails are lost because of some technical issue or email address blocking.
3. Pros and cons of instant messages
Pros. Real-time delivery, group discussions, voice and video calls and meetings, and a more informal way of communication that skips unnecessaries and brings the conversation straight to the point.
Cons. Not all people get along with modern messengers. In popular messengers, personal contacts mix with work. It is easy to miss important information in a group chat where a lot of people send messages. You can also waste your time reading through discussions that may deal nothing with your work, but you still have to avoid being uninformed.
4. Secure instant messaging for business
Instant messaging provides more options for informal communication, but how can we minimize the disadvantages described above?
There are instant messengers for personal and corporate use. Corporate instant messaging software is a different kind of collaboration tool that focuses on convenient and secure work processes.
For example, Telegram, WhatsApp, or Viber ask for your phone number to register, while MyChat instant messenger does not require it because there are other options (e.g. work email).
In popular messengers, all contacts are mixed because they use your phone contact book. You either have to use two SIM cards — for work and personal use — or learn how to keep everything in order. In the corporate application, you view only work contacts registered by your company. No distracting messages from friends or family. No spam from unknown contacts.
Special moderation tools in professional instant messengers allow you to avoid chaos in a group chat and differentiate one department from another.
Usually, applications for work include their own task manager — a tool that allows assigning tasks to teammates. For example, in MyChat it is called Kanban project management, where you can add tasks directly from a chat application.
Also, another important feature of professional messengers is bulk messaging. If you are afraid that important information may be lost in group messages, then you can duplicate it on a Bulletin board or send a broadcast message, and track who read it.
Deploying a secure instant messaging system for business relationships and communication is an option for those who look for convenient and time-saving collaboration tools.